Interdisciplinary Freedom
USC's forward-thinking approach to education positions its graduates for success. By offering a wide range of interdisciplinary programs, students train themselves with the necessary skill sets needed in today's complex and ever-changing world. In this progressive landscape, USC encourages students to think outside traditional boundaries by blending multiple disciplines into a highly individualized and comprehensive learning curriculum.
General Education Requirements
USC's General Education requirements put diverse and international views at the core of your educational experience.
Requirements span citizenship in a global era, traditions and historical foundations, the arts, humanistic inquiry, social analysis, life sciences, physical sciences and quantitative reasoning.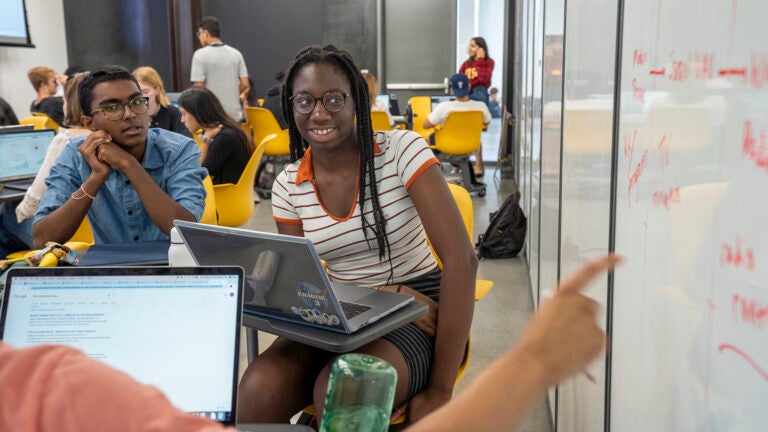 Interdisciplinary Opportunities
Making creative connections is key to thriving in today's ever-complex world.