You're here to study, and we have your back. Get equipped for campus life with diverse food options, home amenities, safety information and more.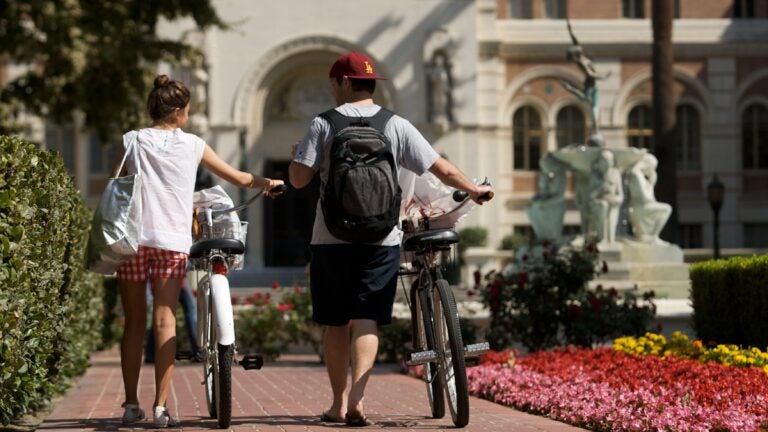 Your First Year
Living on campus deeply enriches your college experience, especially for those living away from home for the first time. Look no further than across the hall to meet people from across and country — and world — whether you choose a residence hall, suite or apartment-style living.
Kicking Off the Trojan Life
Families foster a smooth transition for incoming Trojans like freshman Tati Lumb's sister and mother, who help her move onto campus. Around 8,700 students, from first-years to graduate students, find their place in USC's vibrant residential community during move-in week.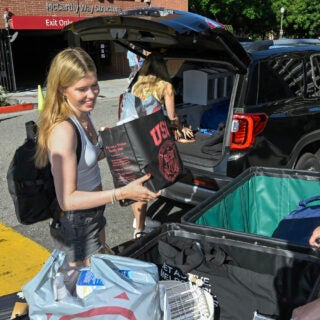 Student Life at USC
New students are greeted by the organization USC Student Life. From diverse events to valuable resources, Student Life offers a path to student engagement, well-being and success.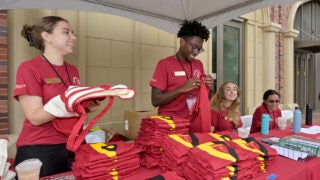 Life on Campus
Trojans arrive at USC's residential colleges ready to take on the semester. Residential Education at USC provides resources for living at USC, hosts events and offers leadership opportunities to strengthen the on-campus experience.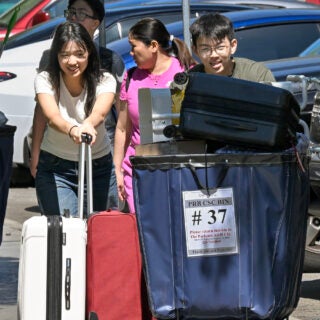 Endless Options at USC Village
USC Village bustles with activity as students begin their journey. With countless restaurants, a fitness center and various lifestyle shops, there's something for everyone at this residential community.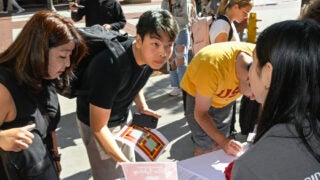 A Warm Welcome
Students unload their belongings into Trojan living spaces. The Trojan Welcome Experience offers numerous events that focus on finding new friends, connecting with important resources and finding community during the first six weeks on campus.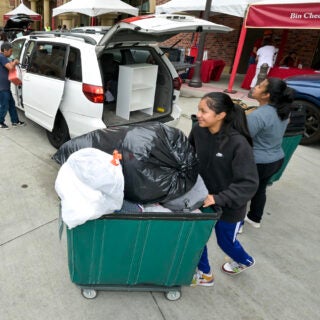 A Global Experience, Right at Home
Students from around the world settle at USC to start new adventures and experiences. Likewise, all Trojans can take advantage of global experiences by diving into vibrant communities abroad and embracing a world of diverse perspectives.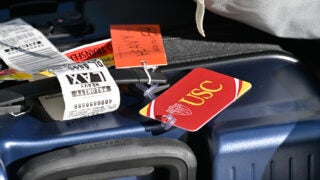 Living on Campus
Live and study together, socialize over meals and adjust to college life through USC Housing. A multitude of activities and social events connect residents and foster friendships that will forever define your Trojan experience.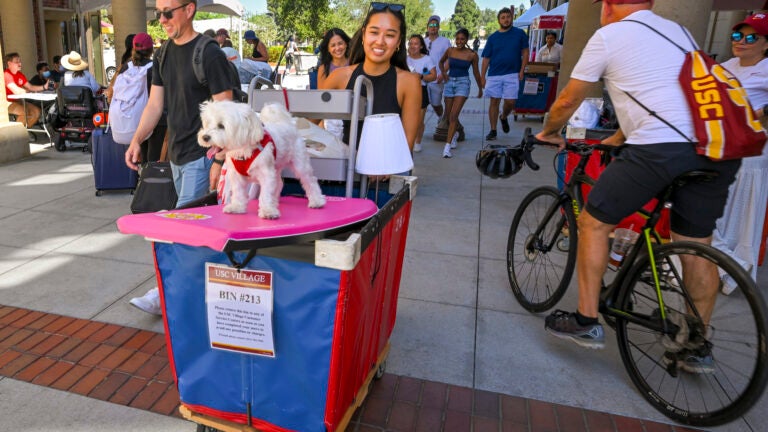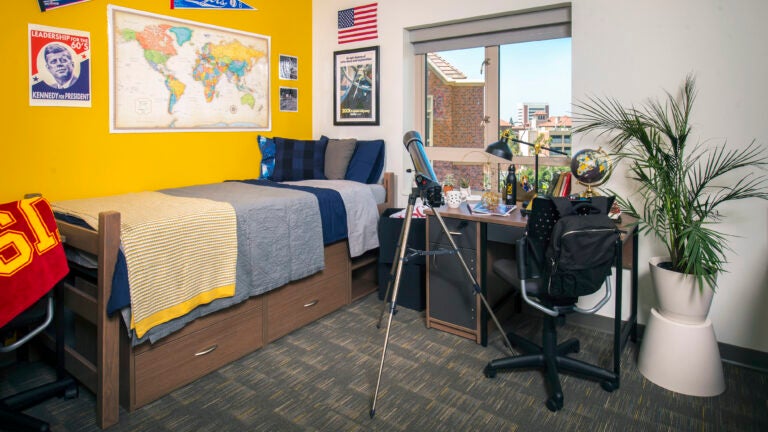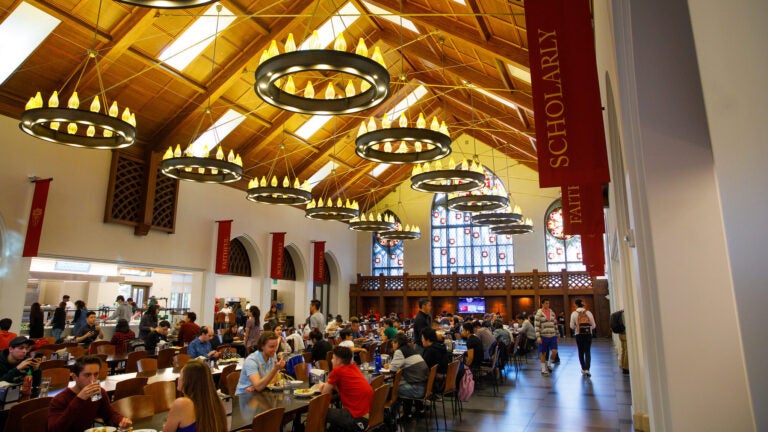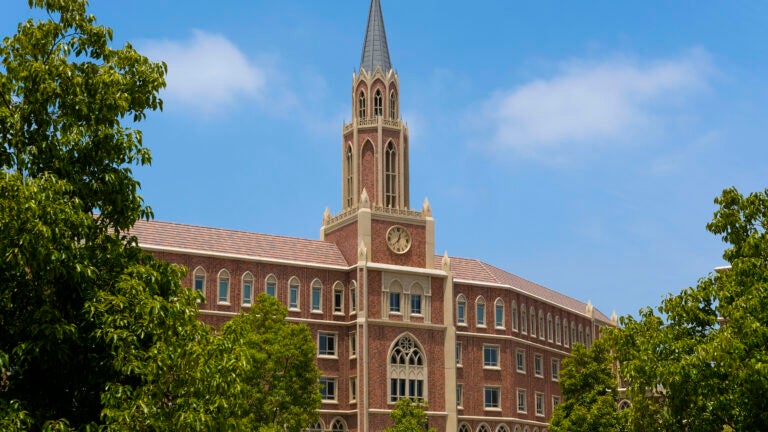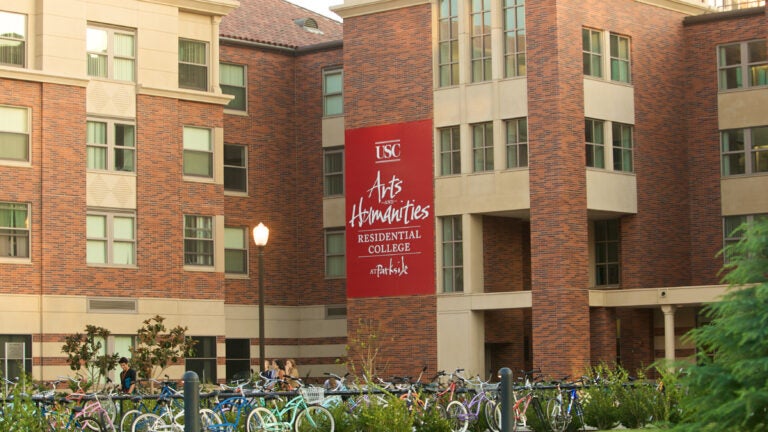 Types of Housing
Should you share a single room or team up with suitemates? Live close to classes or slightly off campus? Each Residential Education housing type includes Resident Assistants, Faculty in Residence, mentors, programming and activities.
Residence Halls
Living here offers the traditional collegiate housing experience. Located within two on-campus residential colleges, USC's residence halls offer convenient access to university resources. Students stay in double-occupancy rooms and share community bathrooms, lounges, study rooms and workout areas.
Suites
USC has three suite-style buildings: two on campus and one in USC Village. Suite floor plans vary by building and are made up of two to four rooms, either single or double occupancy with one large or two smaller bathrooms. Some suites also have a small common area.
Apartments
Freshmen may request apartments that are part of on-campus residential colleges or other complexes located close to campus. The off-campus buildings are primarily for upperclassmen, so spaces for freshmen are limited.
Eating on Campus
Food is community. Dining while Trojan connects you with friends while taking care of both your body and the environment.
Meals at USC are designed by a campus dietitian (for real!), who ensures options are fresh, comforting and diverse. And compostable packaging, a plastic bottle ban and plenty of waste disposal options keep your carbon footprint low.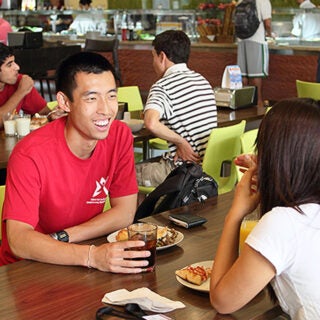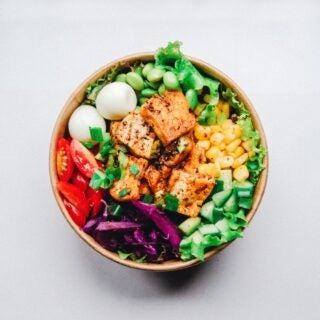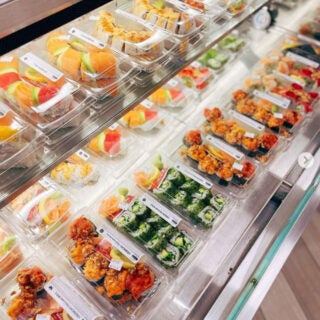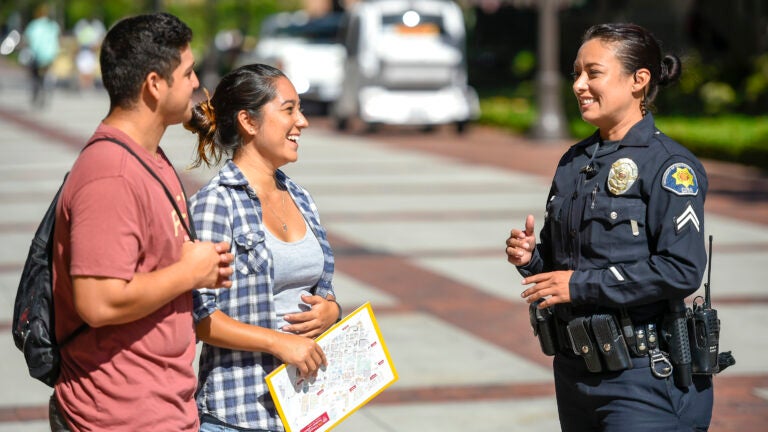 Campus Safety
The ONE USC Safety Vision exceeds the basics of feeling safe from crime. It includes the values of trust, inclusion, respect and belonging.