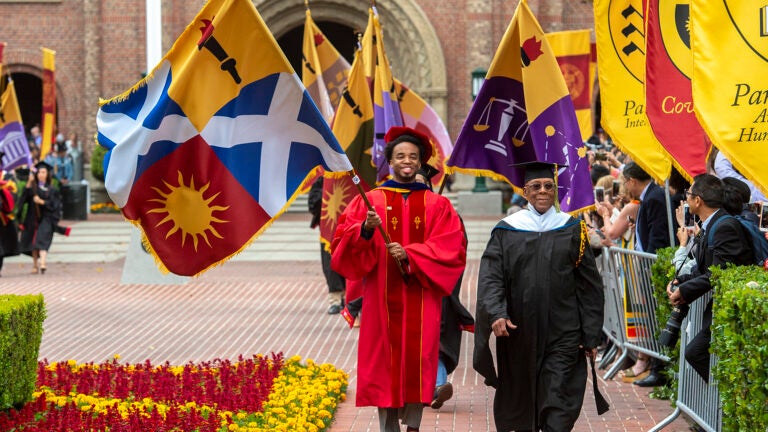 The University
USC is a constellation of schools, centers and institutes where some of the brightest minds, working together in a dynamic and collaborative environment, are leading the way to the future of education and a healthier, more joyful and more sustainable Los Angeles and world.
Leadership
With an unwavering spirit to build upon USC's legacy of excellence, President Carol L. Folt spearheads the leadership for the university with its devoted Board of Trustees and esteemed deans from its 23 schools and academic units, alongside a dynamic senior administration invested in forging a bright future for our revered educational institution.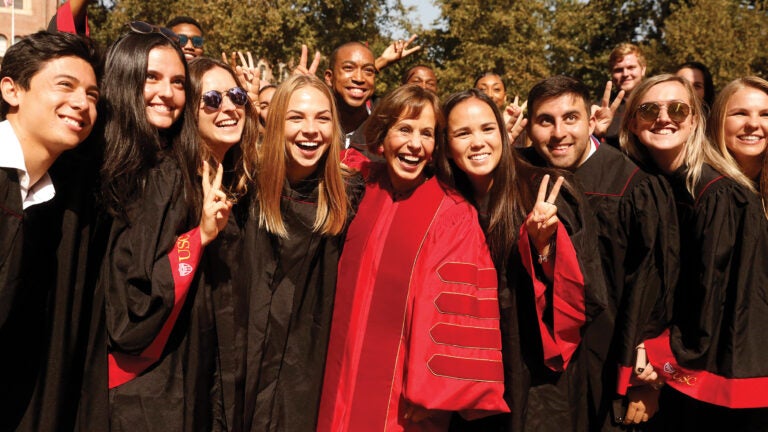 Partnerships
USC's Good Neighbors Campaign is dedicated to transforming lives and communities for the better. For almost three decades, it has provided over $26 million in grants that foster collaboration between university staff, faculty and local nonprofits on projects with a lasting positive influence around both University Park and Health Sciences campuses.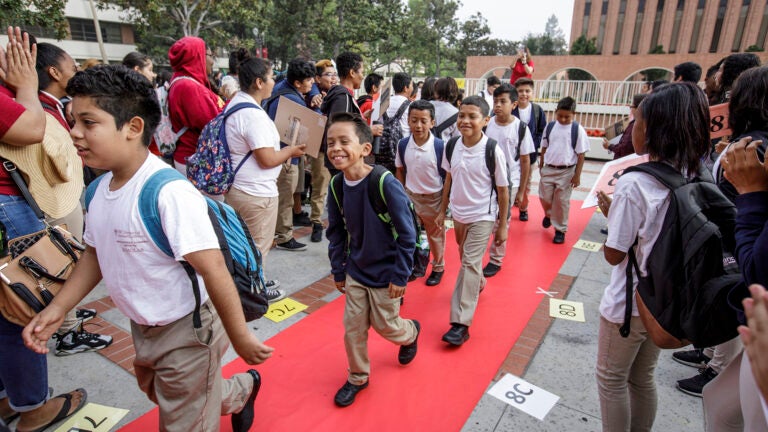 Affordability
The University of Southern California is making a long-term investment in the future, committing over $30 million of additional financial aid annually to ease rising costs and provide need-based financial assistance for students from all economic backgrounds. This generous commitment will ensure that deserving scholars won't be left behind — no matter their financial situation — as they pursue their education at USC.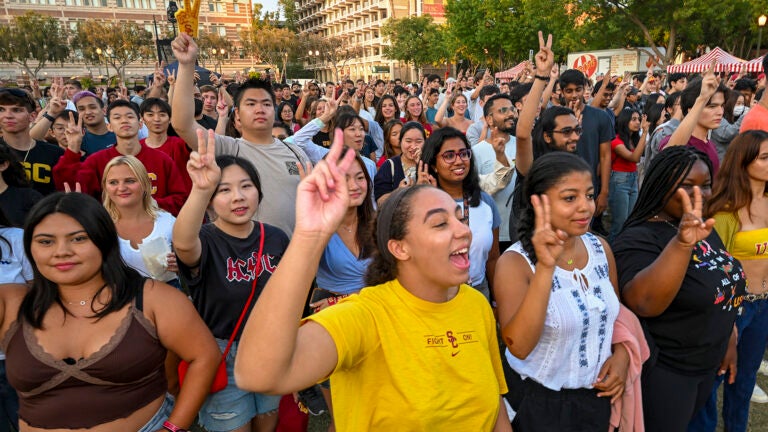 3,500
USC supports 3,500 children in college access programs and more than 600 children in preschool and early literacy programs annually. The USC McMorrow Neighborhood Academic Initiative enrolls close to 1,000 students every year.
$773M
Total amount of financial aid disbursed by USC from all sources for 2021-22 including work-study and loans. Between 2017 and 2022, university need-based grant funding increased at an annual growth rate of 11.6%.
24
Total number of faculty members that have been awarded a Nobel Prize, MacArthur "genius grants" or a National Medal.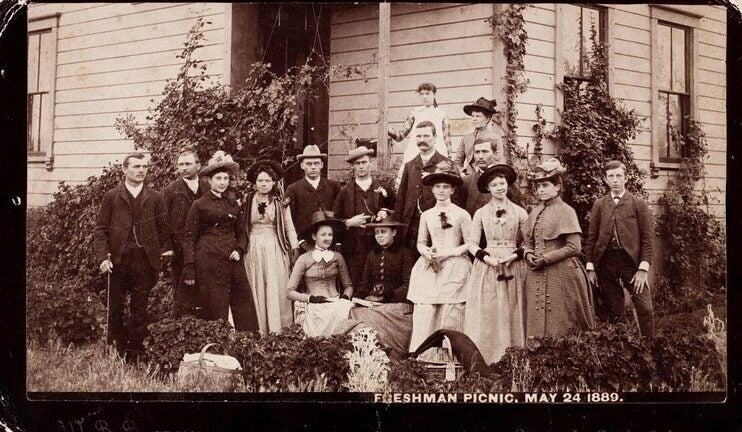 History
On October 6, 1880, the University of Southern California opened its doors to its first students. Fifty-three young men and women were enrolled in its two departments, the "academic" or preparatory department and the college department, later referred to as the College of Liberal Arts. Today, USC is home to more than 48,000 students and over 4,400 full-time faculty within its 23 schools and academic units, and is located in the heart of one of the biggest metropolises in the world.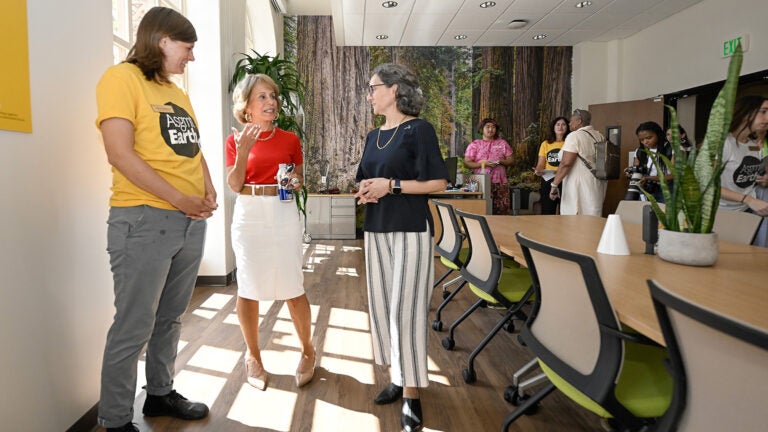 The 1,500-square-foot hub is a collaborative, inclusive and multiuse gathering space for advancing sustainability at USC.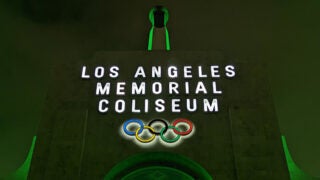 The USC-managed venue's zero waste program, one of the most acclaimed in the country, is diverting tons of recyclable and compostable waste away from landfills.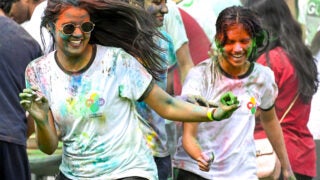 Relive some of our favorite moments from heritage months during the 2022-23 school year.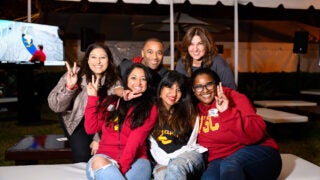 The centennial celebrations of the group — 100 years old today — communicate a "come one, come all" message to alumni.