Immerse yourself in the vibrant university scene at USC Village. Discover a dynamic hub in the heart of Los Angeles that offers the perfect blend of living and learning. Trojans and Angelenos alike can enjoy daily jaunts to cafes, international cuisine, stylish boutiques and shopping destinations, salon services, shoe repair and more. And did we mention Trader Joe's?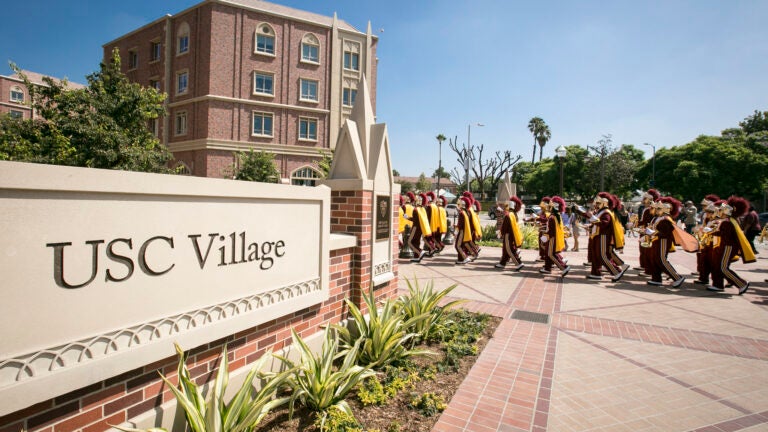 Shop, Dine, Downward Dog.
After grabbing a coffee or quick bite, invest in yourself with a fitness class or stick around to enjoy the open space for performing arts, art exhibitions and more happening right where you live and learn.
Explore First-Year Living Options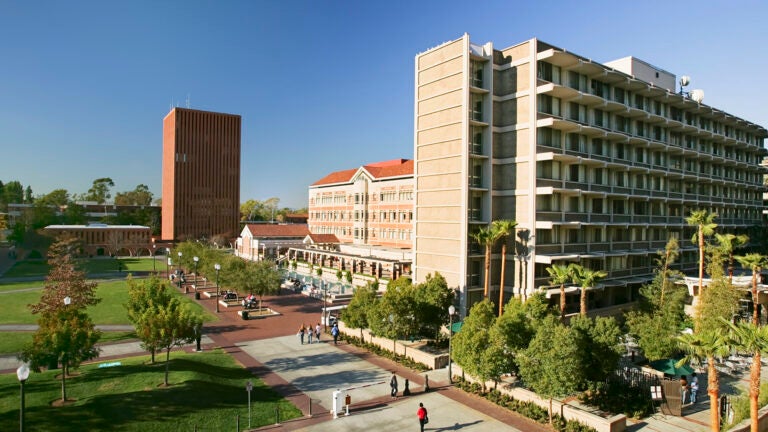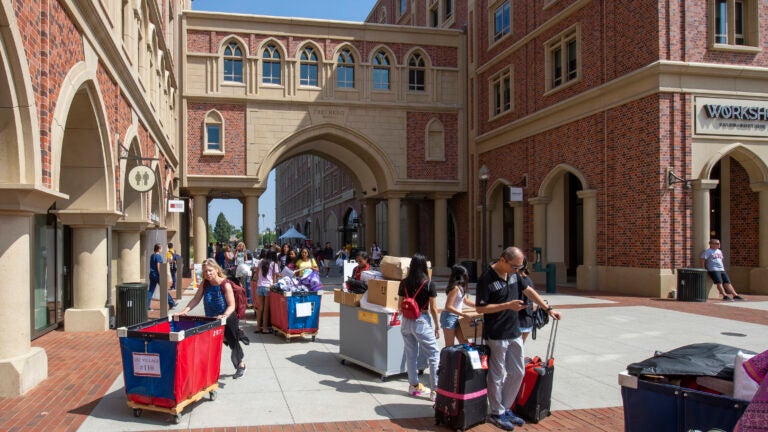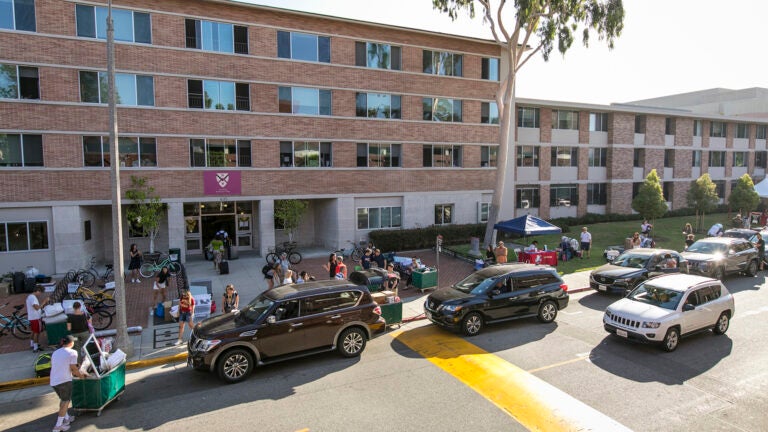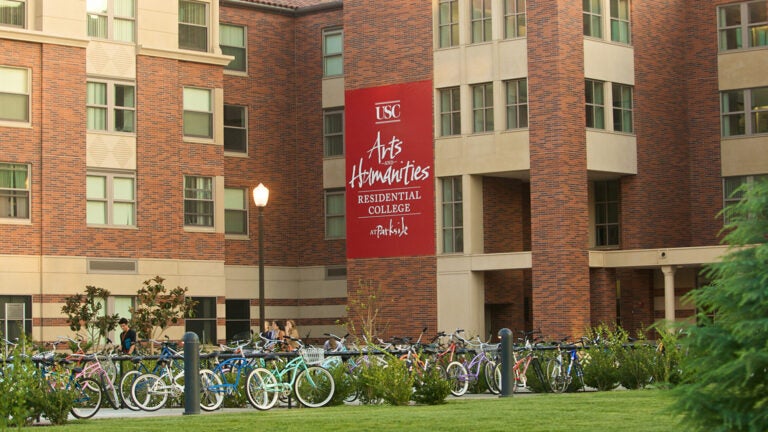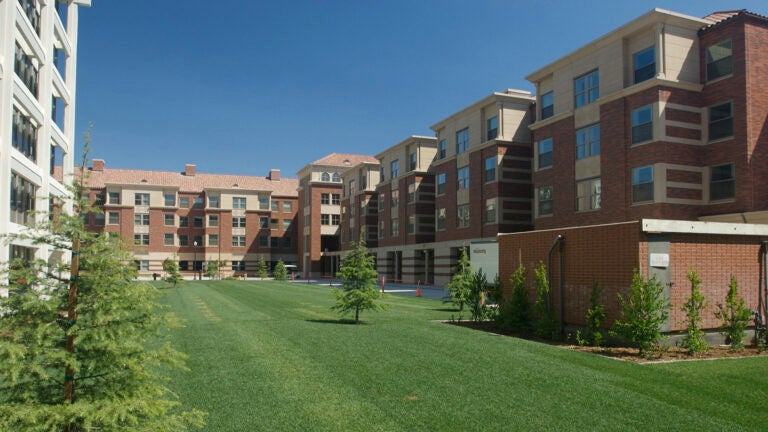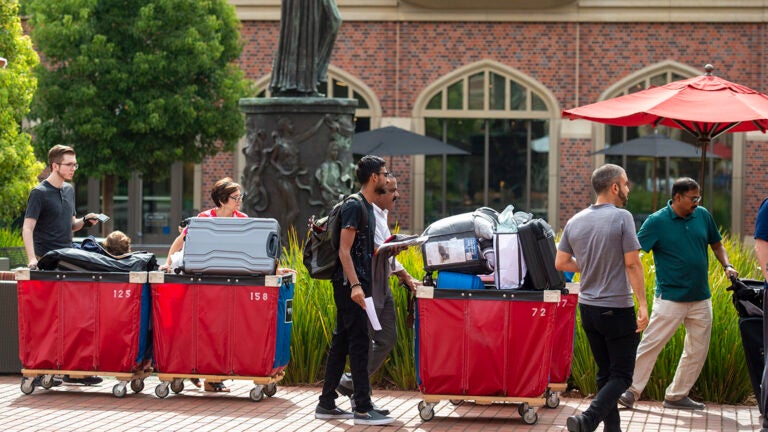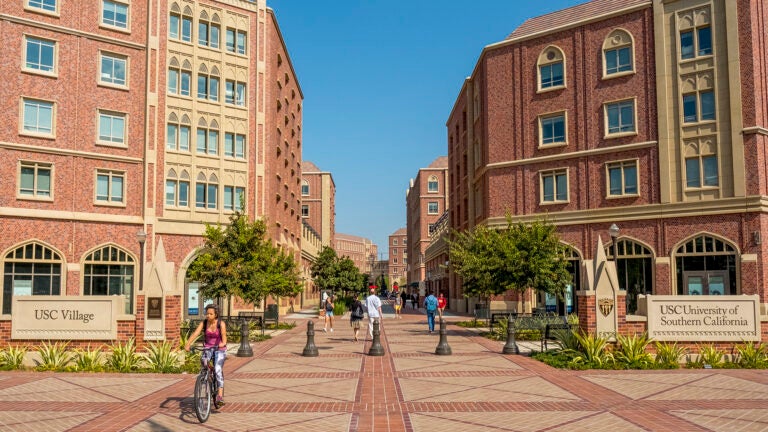 Village Life
Nestled in the heart of a dynamic city, there's something for everyone at USC Village.
With two freshman honors colleges and six themed residences for second-year students — all centered around an inviting open-air central piazza, lasting friendships form. Retail spaces, essential goods and eateries welcome Trojans and other Angelenos alike.
Live, Learn, Thrive
 A buzzing, metropolitan hub — right on campus. The largest development in the history of South Los Angeles, the 15-acre space for both living and learning brings a cosmopolitan experience to everyday life at USC for students and Angelenos alike.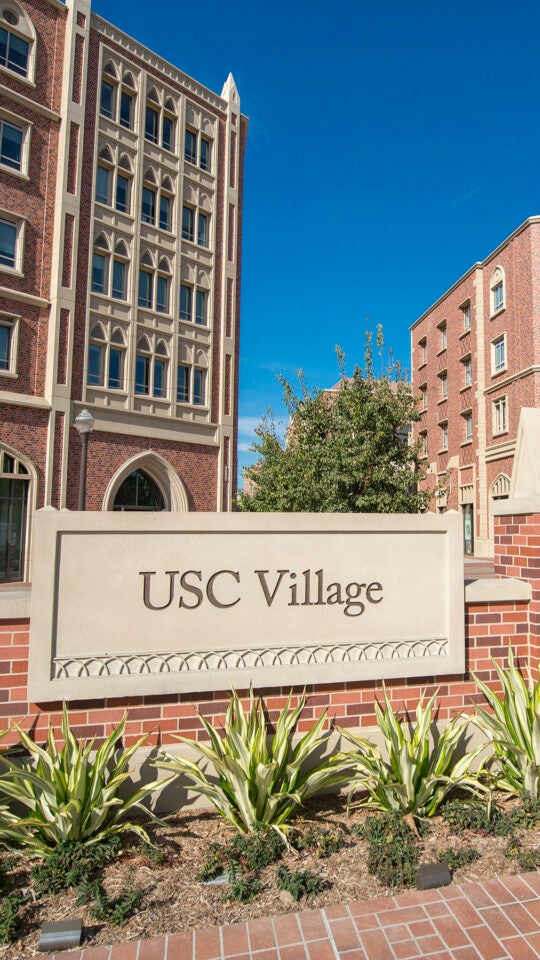 Room With a View
Cozy up in your new room, but not for too long — living on campus at USC means constant opportunities to meet new people, join campus activities, connect with faculty and most importantly, find community.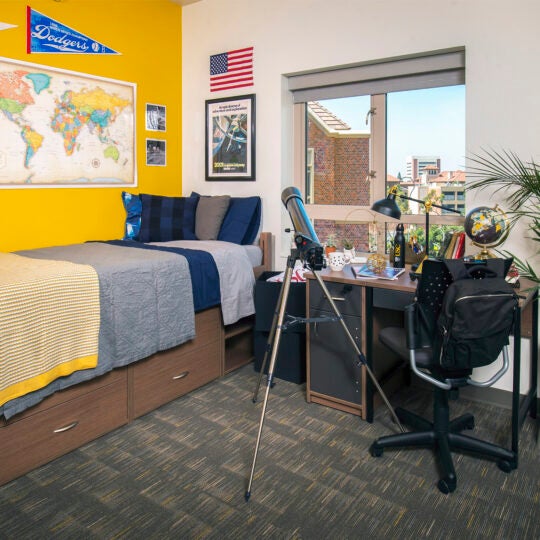 Dining While Trojan
Food is community. Authentic Chinese food, fresh Italian dishes, Korean BBQ, burgers, fried chicken, salads, ramen, and yes, tacos — these are just the beginning. Find your favs in a fun urban center within minutes of your classes or on-campus home.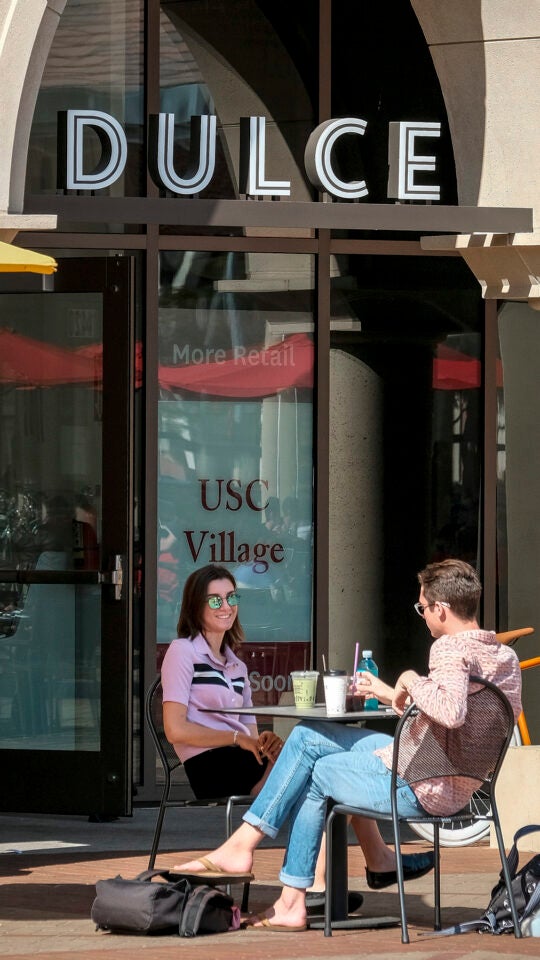 One-Stop Shopping
You heard right — Trader Joe's sits at the doorstep of student life at USC Village. With Target right next door, you can rest easy over the hassle of groceries and restocking home amenities when classes and campus activities deserve all the time you can give them.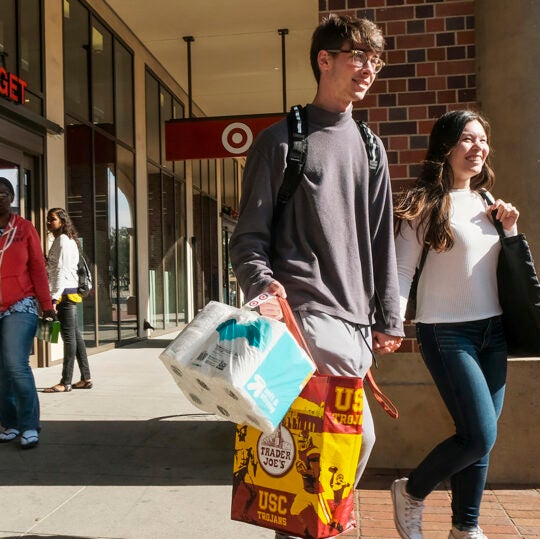 That Residential Life
Living at USC is designed for your holistic development. You will find purpose, inclusive communities, intellectual stimulation, opportunities for personal and academic success, and perhaps best of all — the closest friends you'll ever have.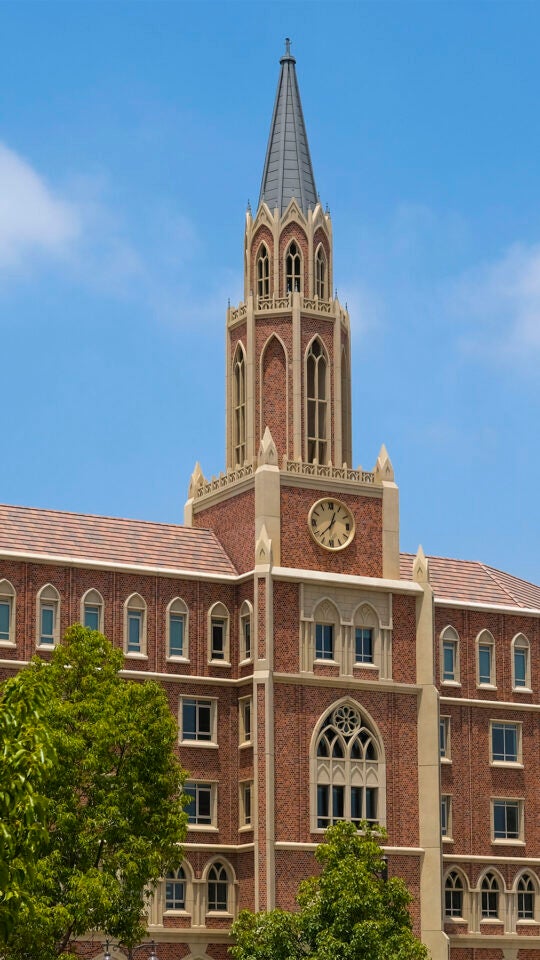 Family Away From Home
When you live on campus, your friends, residential staff and Faculty in Residence become like family. Meals at USC are designed by a campus dietitian, who ensures options are fresh, comforting and diverse. All around you, Trojans have your back.