When USC first opened its doors to 53 students and 10 teachers in 1880, the "city" still lacked paved streets, electric lights, telephones and a reliable fire alarm system. Today, USC is home to more than 48,000 students and over 4,400 full-time faculty, and is located in the heart of one of the biggest metropolises in the world.
The Era of the Founders
Los Angeles was a rough-and-tumble frontier town in the early 1870s, when a group of public-spirited citizens led by Judge Robert Maclay Widney first dreamed of establishing a university in the region. It took nearly a decade for this vision to become a reality, but in 1879 Widney formed a board of trustees and secured a donation of 308 lots of land from three prominent members of the community — Ozro W. Childs, a Protestant horticulturist; former California Governor John G. Downey, an Irish-Catholic pharmacist and businessman; and Isaias W. Hellman, a German-Jewish banker and philanthropist. The gift provided land for a campus as well as a source of endowment, the seeds of financial support for the nascent institution.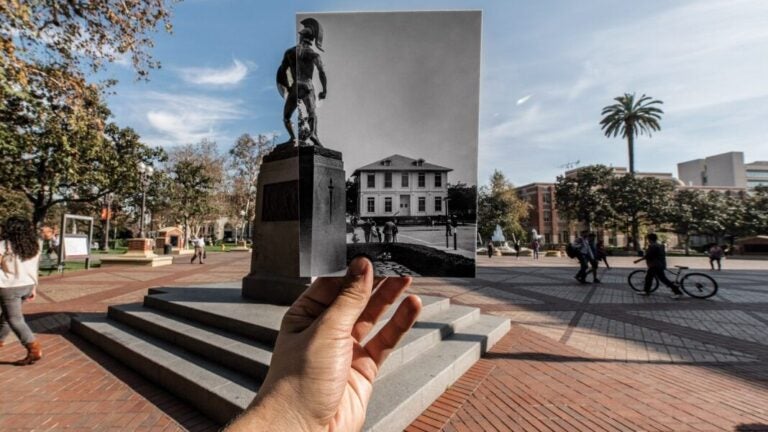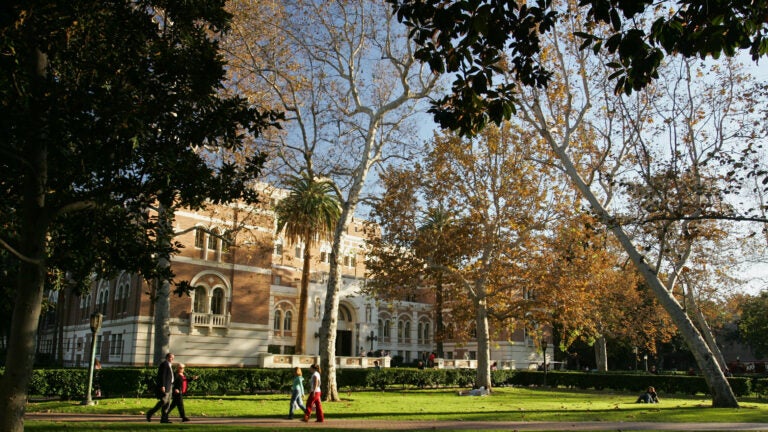 USC's Historical Timeline
Journey through time with USC and discover the university's transformation from a small college in 1880 to one of world's leading educational institutions today. Trace its rich history, steeped in tradition and progress, for an inside look at its remarkable growth over the years.
Gallery of USC Presidents
The University of Southern California has had 12 university presidents since its founding. From its humble beginnings in 1880 to now educating thousands each year, the university has grown and established itself as a leader of higher education that continues to draw students from around the world today.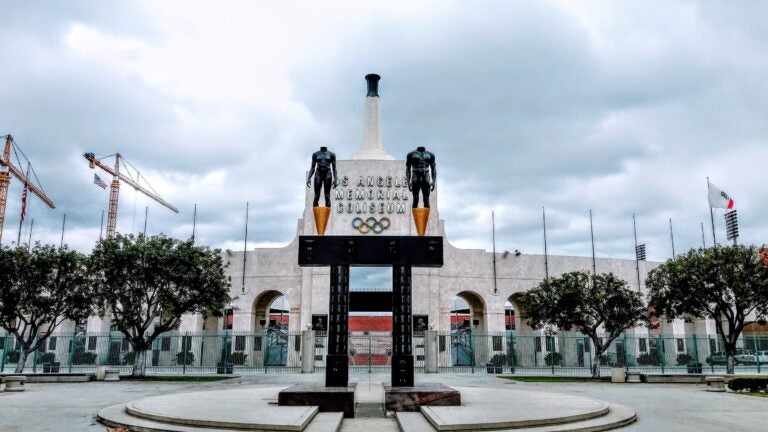 The Trojan Olympic Heritage
USC's involvement in the Olympics dates back to 1904 when Emil Breitkreutz became the first USC student to compete in the Olympic Games. Since then, USC has had a remarkable history of producing more Olympians, overall medalists and gold medalists than any other university in the United States.
History of the USC campus: Archaeologist, old photos offer glimpse of past
From walking over the site of USC's first football field to imagining the region's first university as a single building, you can learn about USC's history just walking the University Park Campus. Follow along with USC archaeologist Ken Seligson and USC News and as they step into the past.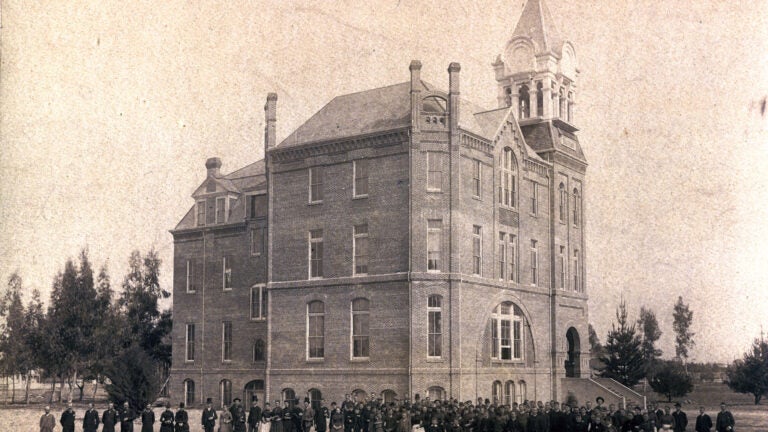 World War II Shaped USC History — and the Face of the University
Nearly every corner of campus life transformed as students joined the war effort at home and abroad.