Your First-Year Experience
Follow your passions. Pursue studies in several academic fields and conduct research with faculty. Experience the architecture, museums and theaters of our campus and those of Los Angeles. Engage in the student community, the local community and the world. You can do it all. With our first-year experiences and programs, learn how to study in a seminar setting, acquire the expectations of academic culture and meet a group of other freshmen who take their educations seriously.
Welcome Week Micro-Seminars
Micro-Seminars are just that — mini-workshops and small-group sessions that highlight a special topic in a short time. Limited to two 90-minute sessions during welcome experience, these seminars are designed to introduce you to faculty and engage you as new students in USC's academic environment before classes begin.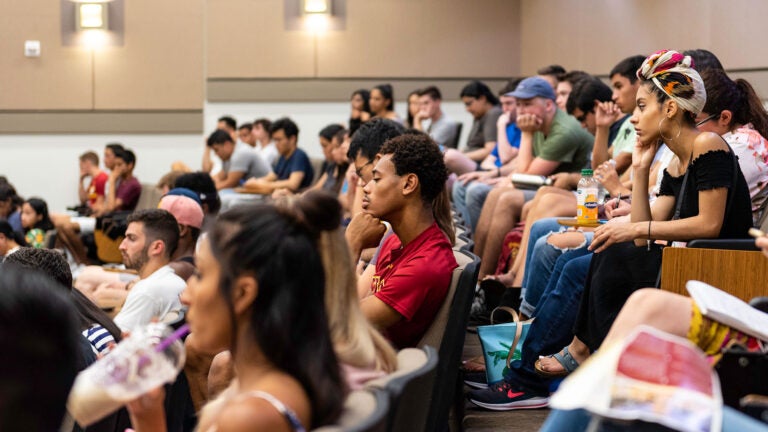 Freshman Seminars
The Freshman Seminar Program allows you to work closely with distinguished faculty members in a seminar environment. An engaging topic, an enthusiastic instructor and a small discussion group — all in a once-a-week, 2-unit course. Learn more about the course offerings for fall and spring.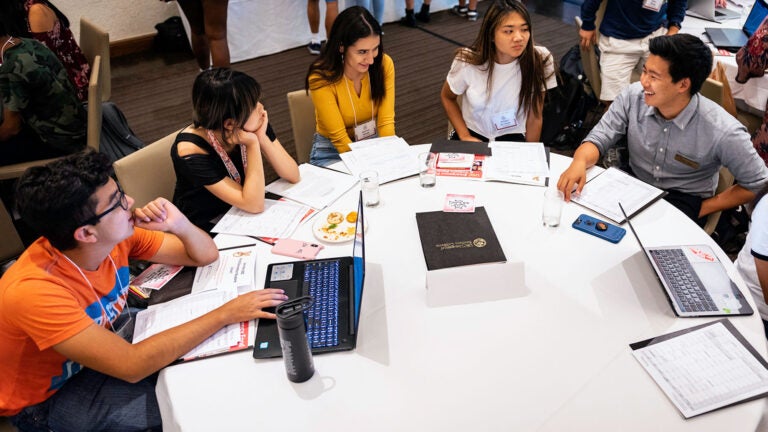 Thematic Option
Thematic Option is USC's general education honors program. Each year, fewer than 200 first-year students participate in interdisciplinary classes with some of the university's best undergraduate instructors.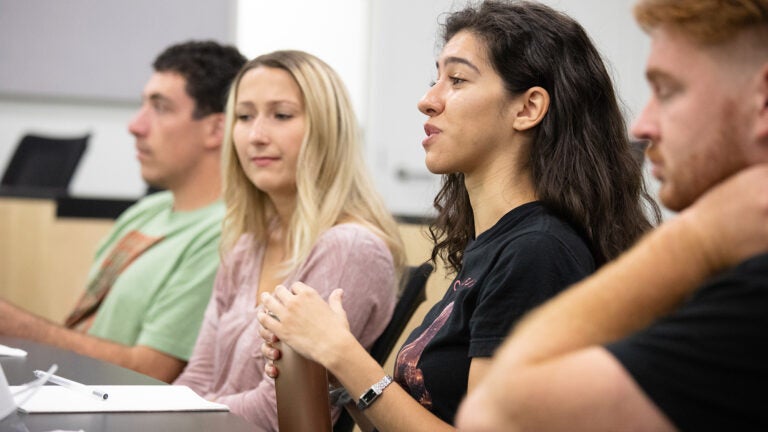 Dornsife Toolkit
The Dornsife Toolkit gives you a set of intellectual skills valued by employers and graduate programs, which are helpful in life after graduation. Explore your options here.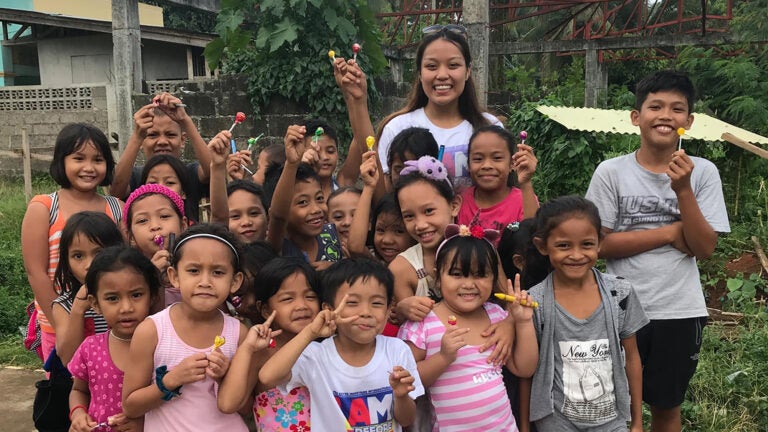 First-Year Programs by School
These schools offer specialized and tailored first-year programs that will help you integrate and thrive in their fields of study. Find one that fits you.