As a Trojan, you're at the center of worldwide connections. Located in the cosmopolitan hub of Los Angeles, USC has offices, partnerships and networks in nearly every country.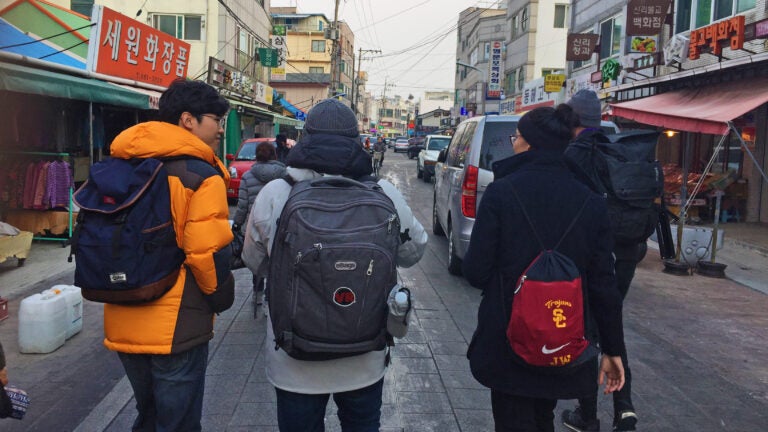 International Alumni Clubs
With 75+ USC alumni organizations serving nearly a half million former students around the world, you'll find Trojans in Bangkok, Dubai, Istanbul, Jakarta, Mumbai, Munich, Paris, Singapore, Tokyo and Vancouver — to name a few.
USC International Offices
Connect with USC's international offices across Asia, Europe and the Americas.
c/o Rua Ramos Batista, 444 – 2° andar – Vila Olímpia
04552-020 – São Paulo, Brazil

Room 601, Beijing Jingguang Center Office Building
Hujialou, Chaoyang District, Beijing, China 100020

Rm 2704, Chong Hing Finance Centre
288 Nanjing Road West, Shanghai 200003

2 Bedford Square
London WC1B 3JA

Room 1203, Leighton Centre
77 Leighton Road, Causeway Bay, Hong Kong

SannamS4 Management Services Pvt. Ltd.
Devika Tower, 3rd Floor, No. 6, Lala Lajpat Rai Rd,
Nehru Place, New Delhi, Delhi 110019

Royal Palace Suite #413
7, Yulgok-ro 2-gil, Jongno-gu, Seoul, Korea 03143

Prado Sur 140, Piso 2, Colonia Lomas de Chapultepec
C.P. 11000, Mexico, D.F., Mexico

Rm. 7CO3, 5 Xinyi Rd., Sec. 5
Taipei 110, Taiwan
Being a Trojan Abroad
Going to a new country and being welcomed by your USC community is exhilarating.
Being a Trojan means you automatically gain a global network of peers, mentors, partners and more who are excited to collaborate with you. Whether you connect with our international offices, alumni clubs abroad or join one of a multitude of global opportunities, being a USC student is your passport to global citizenship.