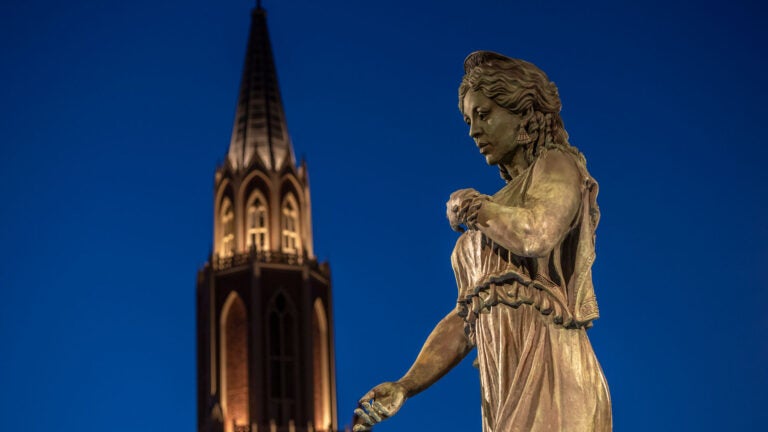 About Hecuba
A uniquely Trojan design element — a statue celebrating the women of Troy — stands in the central piazza. The statue depicts Hecuba, the queen of Troy.
Her mythological story comes to us through Homer and Euripides. At the dedication of the statue, she was described as the following: "Wife of Priam, mother of Hector, Hecuba would defend her children and her city with fierce passion and loyalty. She would urge the Trojans to fight on, even when they were outnumbered, exhausted, facing impossible odds. The spirit of Hecuba always inspired them to achieve great triumphs."
Hecuba serves as an anchor to connect USC Village with the storied history of the university.
Hecuba, Queen of Troy, Takes Place of Honor at USC Village