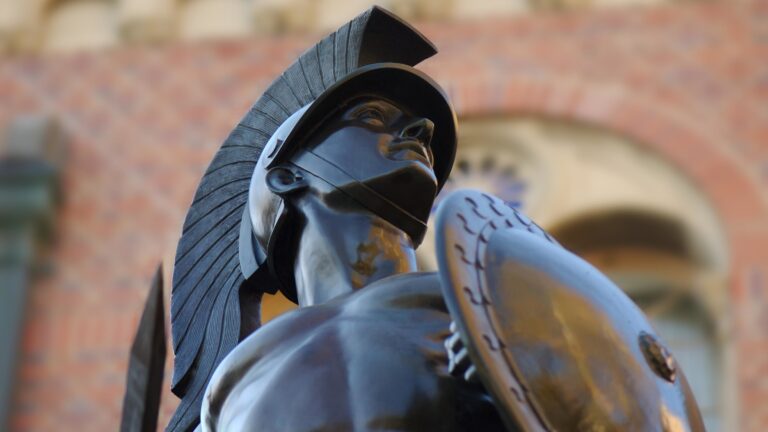 About Tommy Trojan
The life-size bronze statue is Tommy Trojan, the university's collegiate symbol and a favorite campus meeting spot since 1930. To the left of Tommy is the Bovard Administration Building, built in 1922. Trousdale Parkway, a main thoroughfare on campus, is on the right. The glimpse of lawn and trees in the upper right is Alumni Memorial Park, which sits in front of Doheny Library.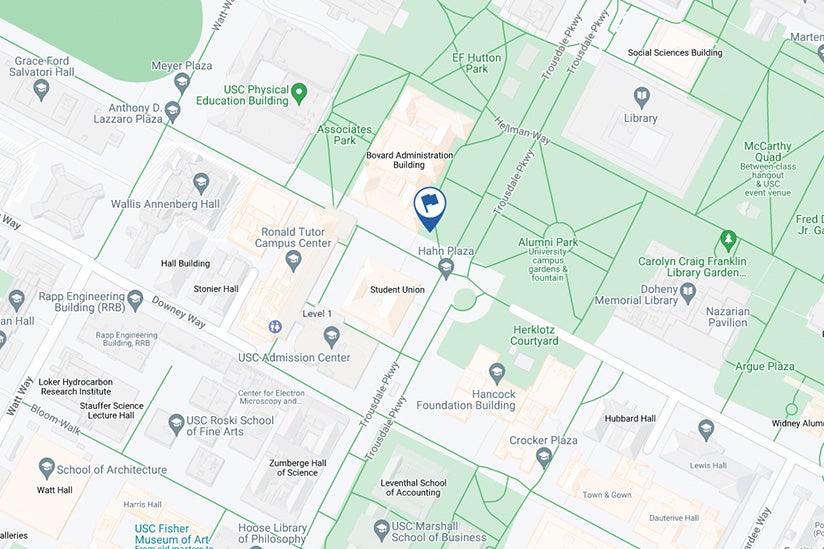 Tommy gets wrapped up for Conquest Week
Unveiled in 1930, USC's Tommy Trojan statue has long served as a handy meeting spot. Known as the Trojan Shrine, the sculpture created by Roger Noble Burnham remains ageless, while fashion, landscaping and students' preferred modes of transportation shift with the sands of time. See how many differences you can spot between these scenes, photographed in the 1940s and 2014.